Our delegation headed by the party spokesperson Osman Baydemir and representatives from the sister parties were at the European Court of Human Rights (ECHR) made a press statement. Baydemir stated below:
Peace, freedom can only be attained if we have justice. Democracy and law can only be protected by justice. We are once again in front of the ECHR in Strasbourg for freedom of expression and democracy and we urge for justice to be delivered immediately.
On behalf of our co-chairs Yüksekdağ and Demirtaş and all other imprisoned friends I would like to thank all the political party representatives and members or parliament who are here with us showing their solidarity for justice. Since our imprisoned co-chairs, MPs and mayors are the representatives of 6 million people, I'm greeting you on behalf of 6 million people as well.
In Turkey all the freedoms and human rights which are protected by the European Convention on Human Rights have been under attack for nearly two years.  And the detention of our co-chairs and MPs is the concrete proof of this vicious attack.
Once again we would like to emphasize that justice delayed is justice denied. So we demand justice to be delivered immediately.
Our co-chair Figen Yüksekdağ and Diyarbakır MP Nursel Aydoğan have lost their seats in parliament because The Constitutional Court failed to meet its own standards, and the ECHR's decisions are pending. This means that the present unlawful state of events persists.
Because all domestic remedies have been exhausted and the entire judicial system is under political pressure therefore it is ineffective.  We call on the high court to immediately review our application to end this unlawful practice.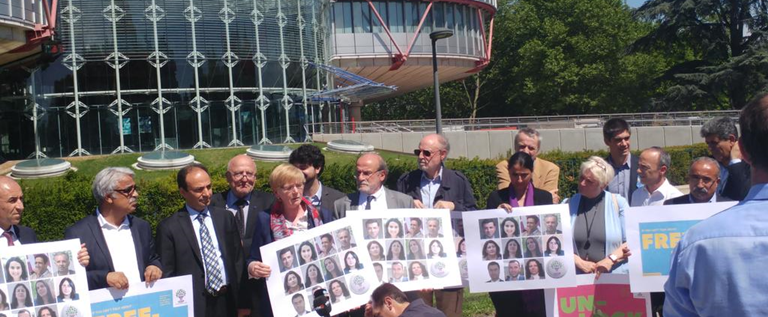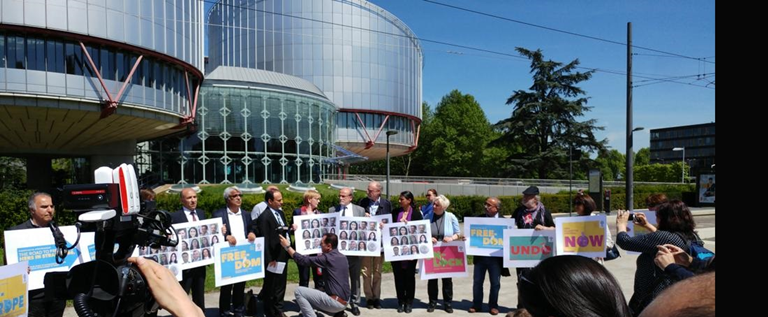 16 May 2017