On the 70th day of our imprisoned Hakkari MP Leyla Güven's hunger strike which she began demanding the removal the isolation of Abdullah Öcalan, our Siirt MP Meral Danış Beştaş and our HDP Europe Representative Eyyüp Doru holds talks in Strasbourg to raise international awareness about the indefinite and irreversible hunger strikes spreading in Turkey's prisons.  
The three-day visit program of our delegation will be completed today. During their visit our delegation have met with parliamentarians of various European Parliament political groups such as Kati Piri, the European Parliament rapporteur on Turkey; Martina Anderson, member of the Irish Sinn Fein from GUE / NGL; Miguel Urban Crespo from Podemos, Spain; Marie Christine Vergiat from Front de Gauche of France; Costas Mavrides, Cyprus Democratic Party member; Karine Gloanec Maurer, France Socialist Party member; Knut Fleckenstein, Germany SPD member; Liliana Rodrigues and Ana Gomes, Portugal Socialist Party member; Jean Lambert, European Parliament Greens / EFA Group member; Pascal Durand, Vice-President of the Greens Group and Europe/ France Ecology Party member; Yose Bove, Michele Rivasi and Eva Joly, Europe / France Ecology Party members and Elmar Brok, Germany's Christian Democratic Union member.
Our delegation held a press conference at the European Parliament yesterday along with MEP Julie Ward and French Left Front (Front de Gauche) member Marie-Pierre Vieu, Sinn Fein MEP Martina Anderson, Miguel Urban Crespo, a member of Podemos and Ana Miranda Paz, Galician MEP.
The delegation today will have a meeting with the Council of Europe Commissioner for Human Rights Dunja Mijatović.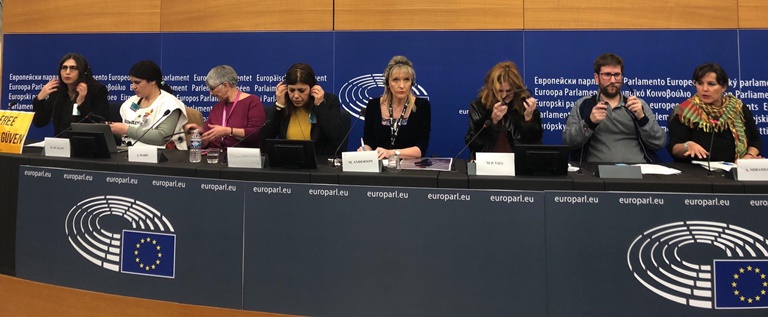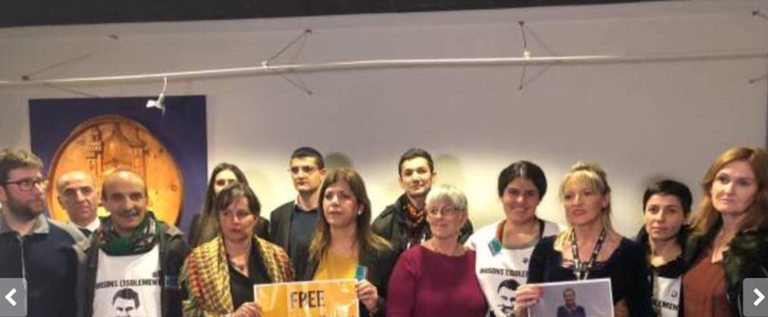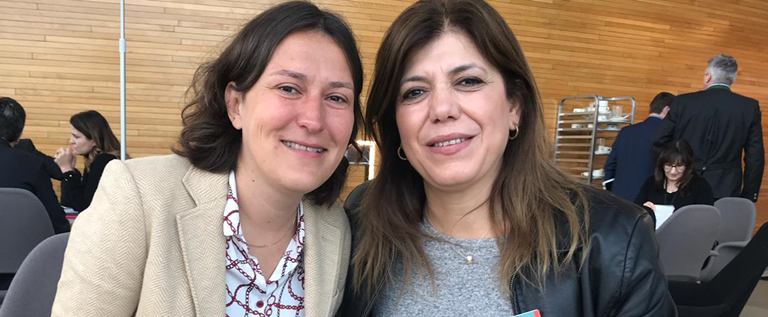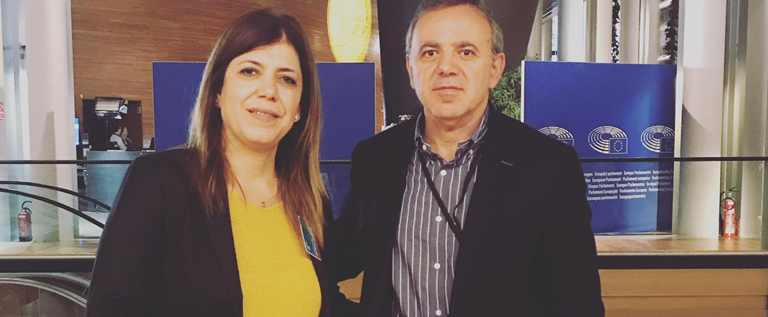 17 January 2019