At the last stop of our Democracy March, Ankara, Co-Chairs Buldan and Sancar hold a press statement and shared the final declaration of the 6 day-march with the public.
Here are some excerpts from the declaration:
We marched for democracy, peace, justice, rights and law. We marched to defend the rights and will of 82 million citizens. We did not walk alone. Despite all the obstacles, we walked with the support of the majority of society, with the strength they gave us.
With this march, our party once again showed that it is an important part of Turkey, an assurance to democracy and the essential defender of universal rights and freedoms. The government has lost its democratic legitimacy in the eyes of the people due to its oppressive methods, attacks and hostility targeting the democratic will. The people of Turkey want to get rid of the government and its mindset.
The Kurdish issue is Turkey's historical, political and cultural problem. It is too important and vital to be left in the hands of the AKP &MHP. HDP has once again grasped the importance of the responsibility to bring peace and declares that it will do its part.
To end hunger and unemployment in this country it is necessary to put an end to waste and corruption in public expenditures. Laborers, workers, farmers and the unemployed have placed this responsibility on our shoulders.
Every moment of our Democracy March was marked by the determination and power of women. HDP is a women's party and will continue its path under the leadership of women.
Once more, this is our call: We have no choice but to stand side by side, hand in hand so this country can become a garden of peoples. We shall not stop. We will expand the alliance of democracy.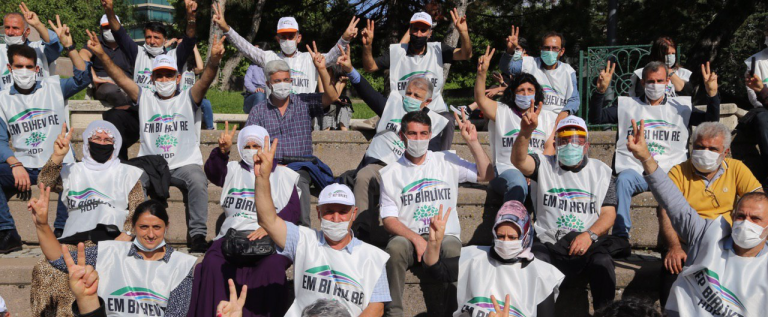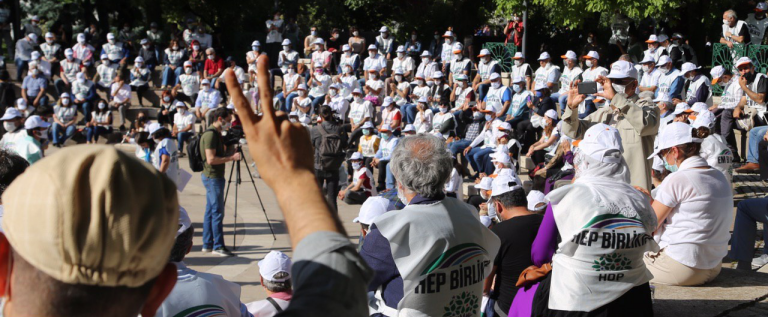 20 June 2020