The 5th Ordinary Congress of the Peoples' Democratic Party (HDP) was held in Ankara to elect the co-chairs and central party officials with more than a hundred international participants and thousands of guests. This year tens of thousands of people attended the congress.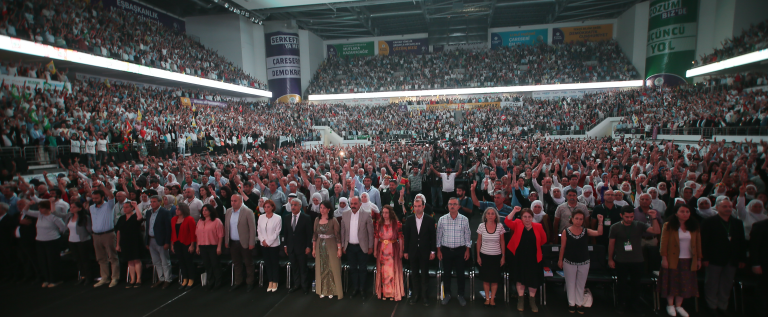 The congress hall was decorated with banners that read "Democracy alliance will win", "Free press cannot be silenced", "Peace and resolution, not war and isolation", "Not a monistic regime but a democratic republic", "Democratic resolution of the Kurdish question", "Not hunger and poverty but equal distribution" and "We will not give up on Istanbul Convention".
At the beginning of the congress, our Co-Chairs Pervin Buldan and Mithat Sancar made speeches.
In her opening remarks Pervin Buldan said briefly the following:
"We have not knelt in front of anybody. We have never bowed to anyone and we promise you in your presence that we will never bow to anyone from this time forward."
"The Middle East and Syria will not be shaped by your hostility against Kurds, but by the will of the Kurdish people in favor of co-existence, and through the democratic alliances it forms with the peoples it lives side by side."
"Upcoming elections will not be about selecting the president or prime minister. It will be about building a new democratic and egalitarian order in Turkey. The HDP is the main driving force behind these elections and the process going forward."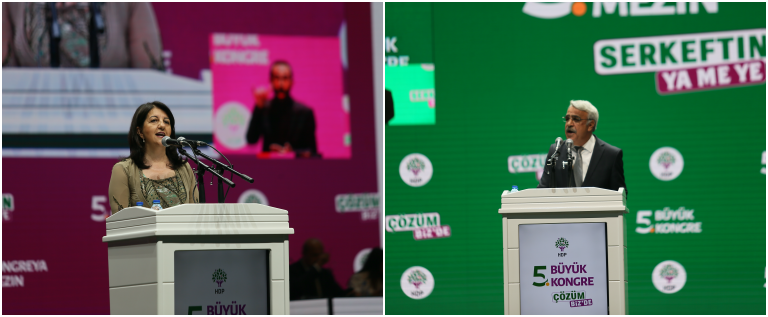 Co-chair Mithat Sancar said the following:

"It frightens and worries them, the fact that we are the strongest alternative to their authoritarian regime. That's why they attack us with all their strength. They think they're going to destroy us. But they will never succeed."

"We warn the AKP government; do not play games on the isolation of Mr. Öcalan, do not use such a sensitive issue for your power goals. Do not speak on behalf of İmralı, do not mislead the public or create false agendas. Let the public know what Öcalan thinks."
The participation of foreign delegations was broad as in the last congress. Delegates from France, Germany, Tunisia, Palestine, Jordan, Morocco, Sweden, Lebanon, Greece, Basque, Egypt, Italy, Catalonia, Denmark, Norway, The Netherlands, England, Scotland, Spain, Kuwait, Algeria, Portugal, Finland and Sweden attended the congress. The congress also hosted The Left in the European Parliament Co-President Martin Schirdewan, European Parliament's Socialists and Democrats Group Member Thijs Reuten, Former Foreign Minister of Greece Georgios Katrougalos, The Lebanese Communist Party General Secretary Hanna Garib and The President of the European Free Alliance Lorena Lopez de Lacalle as guest speakers.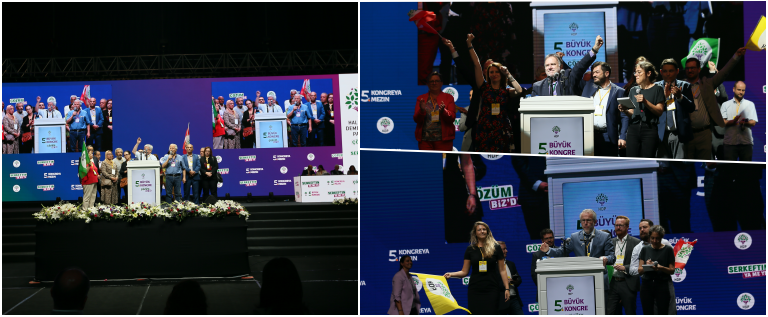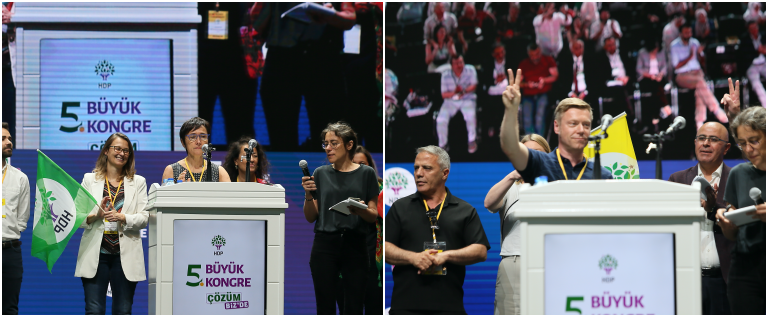 Following the election held at the end of the congress, Ms. Pervin Buldan and Mr. Mithat Sancar were re-elected unanimously as the party's co-chairs along with a new Party Assembly.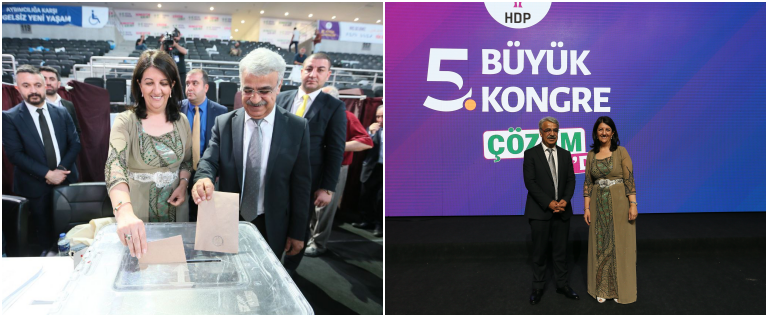 3 July 2022